The latest edition of the OMC – Offshore Mediterranean Conference & Exhibition – held in Ravenna from 27 to 29 March 2019 was a "real success", said Enzo Titone, chairman of the event.

This year there were 23,400 registered visitors, a real record for the international event dedicated to the energy that has taken place in the city of Romagna since 1993.
"As organisers – declared Titone – we are delighted with this edition both for the presence of 600 exhibiting companies and for the number of visitors. But what satisfies us most is the quality of the relationships established between visitors and exhibitors that allows us to predict the continuity of relationships over time.
The OMC 2019 was the perfect opportunity to raise awareness and analyze crucial issues on the use of energy from renewable sources and the energy transition that soon will also affect the oil and gas industry and the energy sector in general.
The announcement by Davide Crippa, Undersecretary of Economic Development, that during his speech to the panel The development of advanced technologies: new business opportunities in the Mediterranean, announced that "the Government will put in place incentive tools for the development of energy from renewable sources", is essential.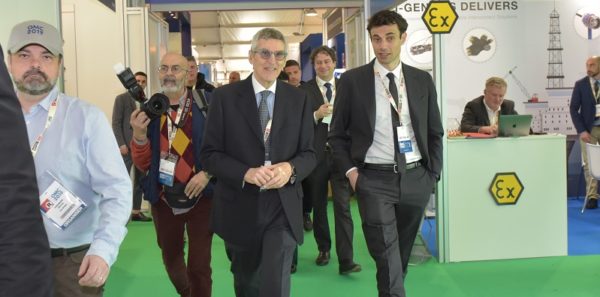 In this dynamic and highly international edition of the OMC, the efforts and attention of all those working in the sector to the issues of digitalisation of industrial processes and smart automation, matters closely related to the protection of the environment and the safety of people and infrastructure, have also clearly emerged.
Important personalities also presented significant innovations in the economic and fiscal field. These include the benefits that some government institutions will soon make available to companies in the sector, the services of attestation of requirements for access to tax benefits of hyper-amortisation, those for the assessment of business continuity risks and those for the certification of asset management systems or the safety evaluation of innovative man-machine interfaces.
Moreover, Tüv Italia presented for the first time at the OMC 2019 the certification of the skills of four professional figures (the Machinery Innovation expert, non-destructive testing personnel, functional safety personnel and maintenance personnel). This independent certification, inspection, testing and training organisation thinks these figures are essential to streamline business processes and ensure greater safety and quality to customers.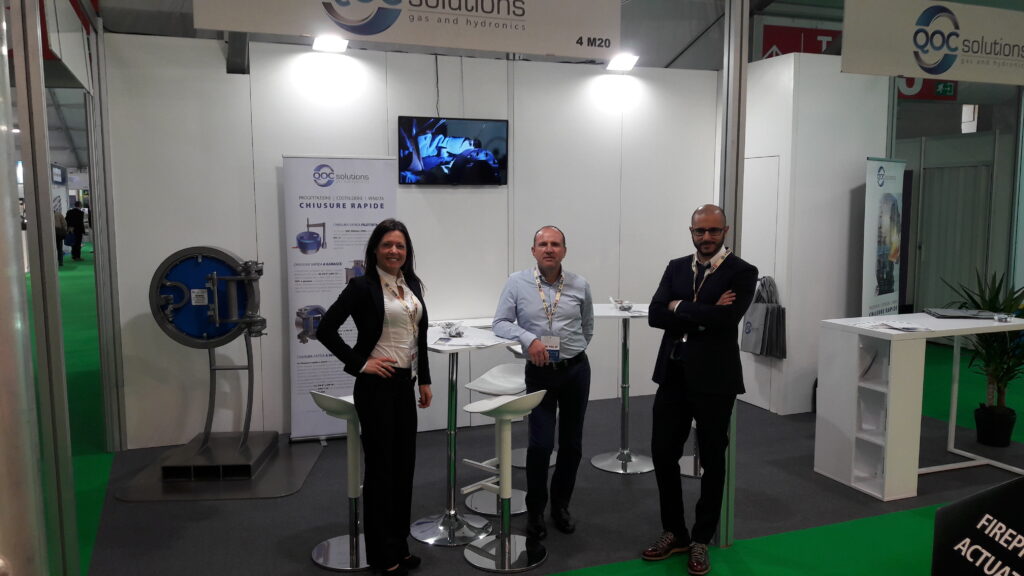 For us at QOC Solutions, OMC 2019 was an excellent opportunity to introduce the company to professionals in the Oil & Gas sector, approach new realities in the field, discover many new features and take part in meetings, speeches and workshops led by the most significant personalities in the sector.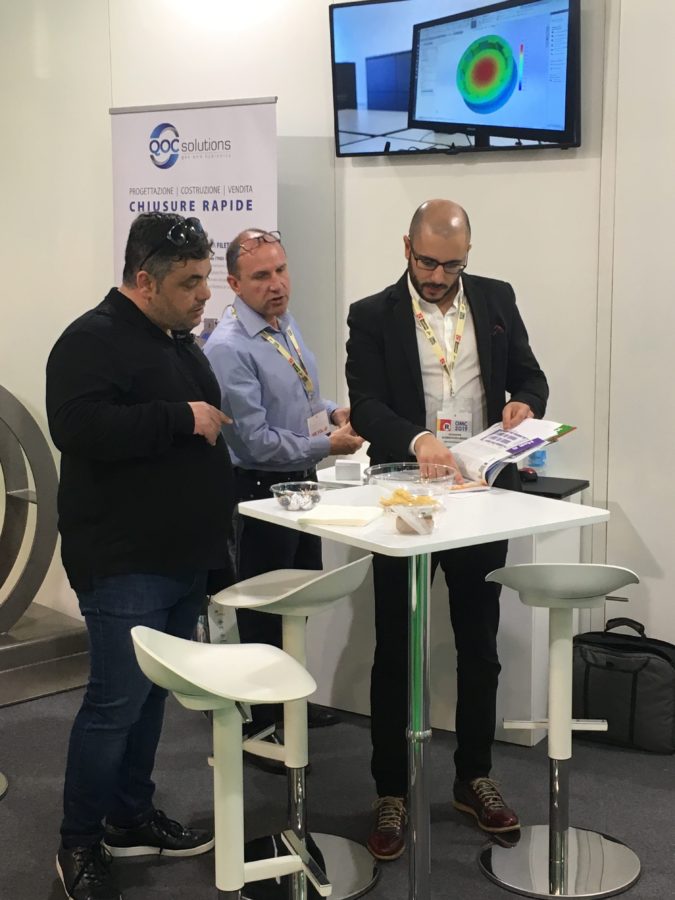 We want to take this opportunity to thank all those who have shown an interest in our products and who have visited our stand.